Aggiornamento Rune e Preseason S8 League of Legends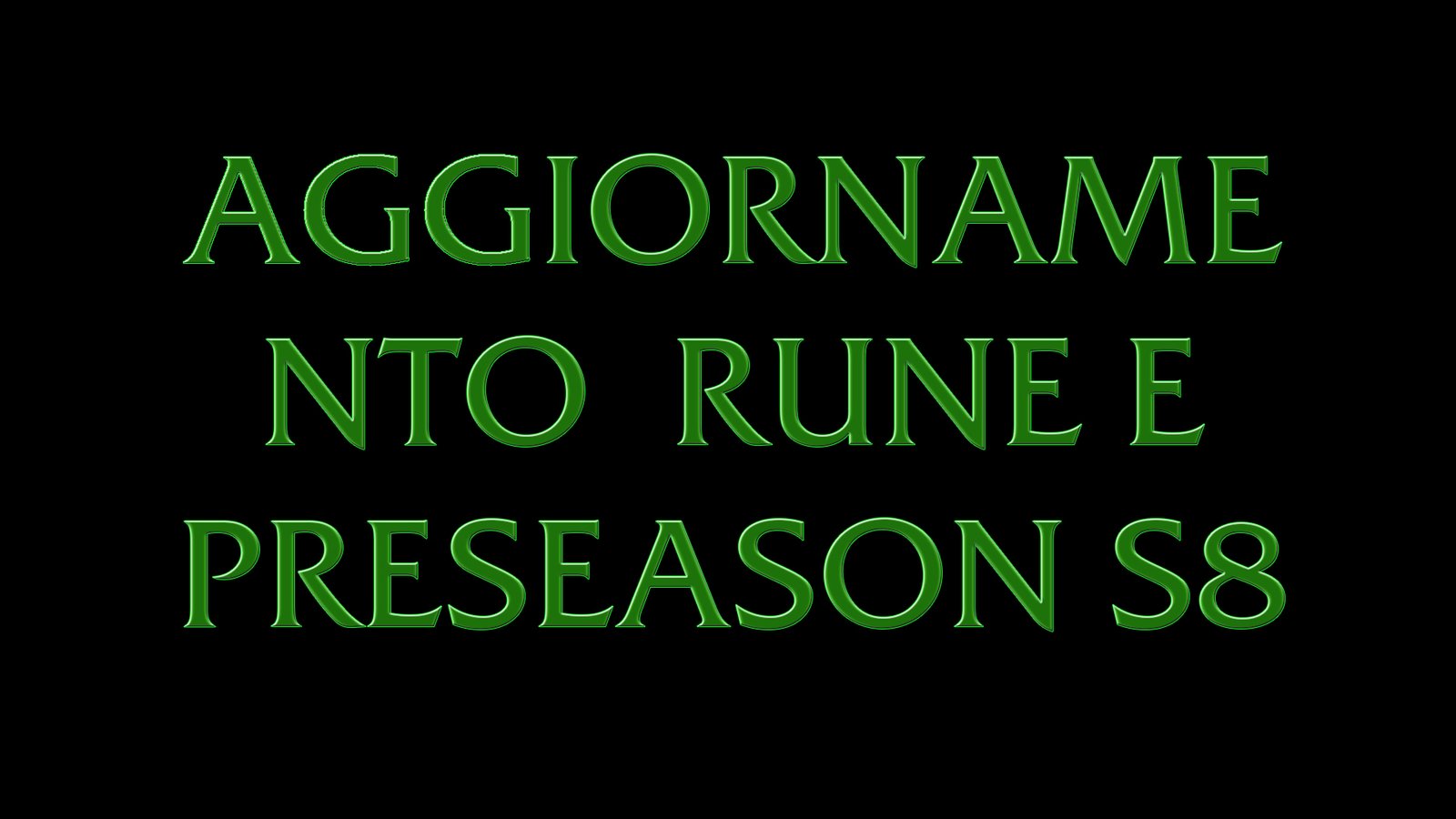 Aggiornamento Rune e Preseason S8 League of Legends
Di seguito l'Aggiornamento Rune e Preseason S8 League of Legends.
Questo nuovo Update avverrà, da quanto affermato da NEW001, Lead Producer di League of Legends,per il Fatto delle Rune e Maestria entrerà già in vigore dal mese di Settembre 2017 mentre a Novembre quindi all'innaugurazione della Preseason S8 la mutazione dei PI in BE e i livelli Evocatore.
Esso coivolgerà dunque tre aspetti:
Rune Forgiate e PI
Livelli Evocatore
1-Cominciamo dalle Rune e i PI.  Le RUNE verranno unite alle MAESTRIE e avranno tutta una nuova interfaccia e diverranno Gratis.
Per ogni Summoner che abbia acquistato rune livello 3 entro dicembre 2016 verranno rimborsati i PI per l'intero costo speso per la runa, sotto forma di Essenze Blu (BE) che rimpiazzeranno i PI e tutti i PI ottenuti fin ora verranno tramutati in BE, dunque la valuta passerà da PI a BE e verranno fusi assieme.
Negli altri casi,100 per ogni Gilfo,Marchio e Sigillo entro l'1 Settembre 2017,
300 per ogni Quintessenza.
Inoltre per le Pagine di rune acquistate con i PI verranno rimborsati 1500BE per ogni pagina di rune,
mentre per quelle acquistate con gli RP ogni 4 pagine acquistate nella stessa modalità(RP) verrà regalato un aspetto epico.
Questo aggiornamento lascerà i Summoners con un gran numero di BE  dunque la gente che avrà già tutto potrà accedere a ricompense esclusive come URFWICK che costeranno molti BE.
2- I Livelli. 
Per rendere più competitivo il gioco ed aggiornarlo si è Optato per un innalzamento dei livelli e il livello dei Summoners dal precedente massimo di 30 diventerà 100, con delle Novità…
Ai livelli 30, 50, 75 e 100 si otterrà uno scrigno aperto come questi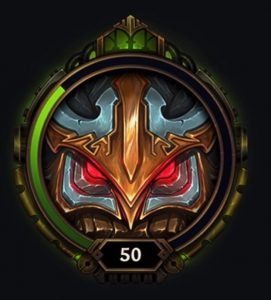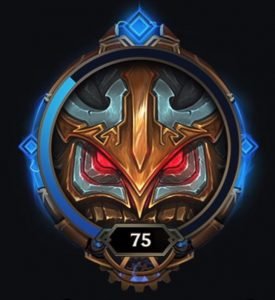 che permetterà di ottenere dei premi esclusivi e si sbloccheranno per esempio Emote, per sfoggiare il proprio Status  mentre fino al livello 30 si otterranno più campioni e Essenze Blu (BE).
Inoltre, frammentare in essenze dei frammenti di campione frutteranno meno BE rispetto a prima.
Detto Questo vi lascio al nuovo aggiornamento e il link al video con la Traduzione di NEW001 con la spiegazione dei nuovi sistemi.
Credits to Yakuzzio97
Credits to NEW001-Lead Producer League of legends.