Combo Blitzcrank League of Legends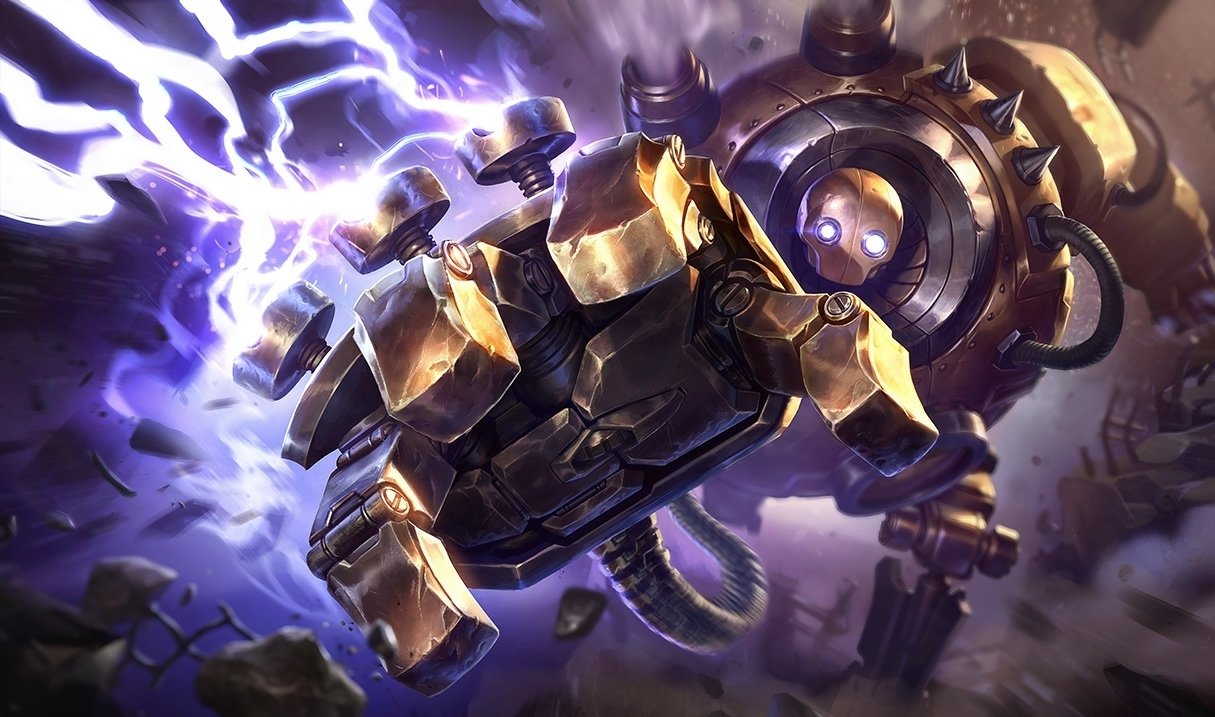 Combo Blitzcrank League of Legends
Di seguito illustrata la Combo Blitzcrank League of Legends.
Blitzcrank è un Support semi-tank con ottime capacità di engage grazie alla sua Presa Razzo (Q) ed anche capace di generare una forte pressione in lane.
Abilità di Blitzcrank:
Passiva: Blitzcrank attiva Barriera di mana quando la sua salute scende sotto il 20%, creando uno scudo di mana equivalente al 30% del suo mana per 10 secondi. Barriera di mana può essere attivata ogni 90 secondi.
Q (Presa Razzo): Blitzcrank allunga il suo braccio destro ed infligge danni al bersaglio afferrato mentre lo avvicina a se. Questa abilità infligge danni magici.
W (Ipervelocità): Blitzcrank ottiene il 70% Velocità di Movimento e il 30% Velocità d'Attacco per 5 secondi. La Velocità di Movimento decresce nel corso della durata dell'effetto e alla fine dell'effetto Blitzcrank viene rallentato del 30% per 1.5 secondi.
E (Superpugno): Blitzcrank alza in aria il bersaglio ed infligge il doppio dei danni di un classico auto attacco (AA) sotto forma di danni fisici (AD).
R (Campo Statico): Passiva: I pugni di Blitzcrank sono carichi di fulmini e marchiano i nemici. Dopo 1 secondo, i nemici verranno danneggiati infliggendo danni magici. Si accumula fino a due volte.
Attiva: Attivando l'abilità, Blitzcrank rimuove gli scudi dei nemici vicini, danneggiandoli e silenziandoli per 0,75 secondi.
Principali Combo di Blitzcrank
Iniziamo illustrandovi le principali Combo di Blitzcrank:
Engage: Q + AA + E + R (se disponibile) oppure Q + R + E in caso di engage con nemici dotati di escapes come Akali, Talon, Elise, Ekko, Qiyana, LeBlanc, ecc… Si può effettuare questa Combo anche sotto torre in modo da massimizzare il danno inflitto al nemico.
Utilizzare il Flash o l'Hexflash aumenterà le vostre probabilità di vincere un fight e di trovare il nemico impreparato ad un'azione del genere.
Difensivo: E + W + eventuale Q (in modo da fare danno e se avete fortuna uccidere il nemico che non si sta aspettando un'azione del genere). Un'altra cosa importante da fare con Blitzcrank è quella di peelare (assistere e salvare il proprio carry) e quindi cercare di non metterlo in situazioni di pericolo oppure salvandolo da queste. Se vi trovate in una situazione scomoda vi consiglio di grabbare (utilizzare Q + E oppure E + Q se il bersaglio ha molta mobilità) e cercare di fare il maggior danno possibile in modo che il vostro carry possa farne a sua volta e uccidere il nemico. Sacrificatevi sempre e non fate morire il vostro carry, la vostra vita vale meno di quella di un tiratore.
Build consigliate per Blitzcrank
Qui di seguito vi mostriamo le Build consigliate per Blitzcrank:
Rune consigliate per Blitzcrank
Qui di seguito invece vi proponiamo le Rune consigliate per Blitzcrank:
Divertitevi a sperimentare questo fantastico Champ. Blitzcrank!
Buon divertimento Evocatori!
Credits to HalluDSQ.